YOU'RE INVITED to celebrate Huntington's Sesquicentennial in 2021!
The 150th Anniversary in 2021 will highlight Huntington's past, present and future. This year-long campaign will focus on positive stories within our city's neighborhoods and beyond through various events, collaborations, initiatives and more. Our vision is to showcase that Huntington is "always home," no matter where you find yourself.
Our Premier Sponsor:
Sponsored by: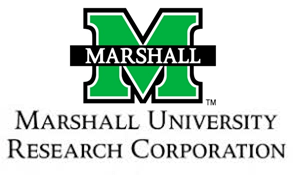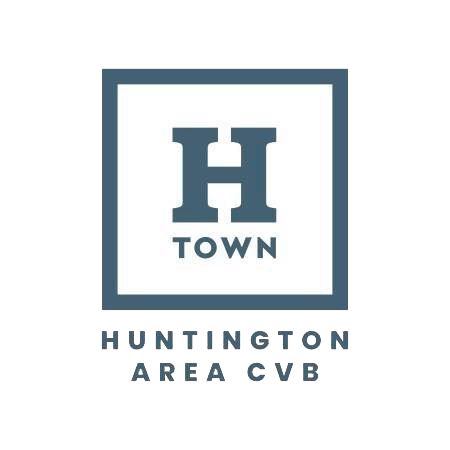 Huntington City Council Microgrants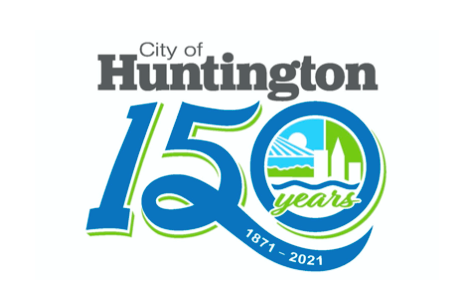 WHAT WE HAVE PLANNED
SIGNATURE EVENTS
---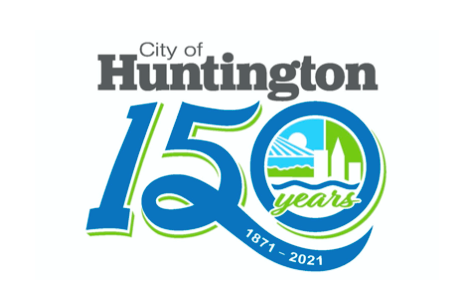 Oct. 22, 2021: Time Capsule and Museum Exhibit
Be part of Huntington's time capsule!
The time capsule will be closed on Collis P. Huntington's 200th birthday on Oct. 22, 2021. It will showcase Huntington's social, cultural, economic and political facets from each generation of Huntington's residents and anyone with a tie to the city's collective narrative. The time capsule will be housed within City Hall and will be opened in 100 years in 2121.
Individuals, businesses and organizations from all walks of life are encouraged to participate in this once-in-a-lifetime opportunity. We are currently accepting essays, photographs and item proposals until the deadline of Sept. 1, 2021. Email your items to us at hwv150@huntingtonwv.gov.
Download the time capsule guidelines here:
In addition, the Huntington Museum of Art will tentatively host an opening reception of its Huntington Sesquicentennial Exhibit on Oct. 22. The exhibit will be on view from Sept. 18, 2021, through Jan. 16, 2022. The museum will also release a biographical dictionary containing more than 700 biographies of artists who made their home in Huntington at some point in their careers.
OTHER EVENTS
IN 2021 We will have a presence at various Huntington events throughout the year and will continue to establish partnerships with individuals, business, organizations and other entities in Huntington.
WHAT HAS ALREADY HAPPENED
April 16, 2021: Mountain Stage Concert
The NPR international live radio program Mountain Stage, in conjunction with Marshall Artists Series and the City of Huntington, hosted a sesquicentennial-themed concert on Friday, April 16, 2021, at 7:30 p.m. at Joan C. Edwards Stadium. Learn more about the concert in this recap here.

---
Feb. 27, 2021: "The Good Time Show with Michael Valentine"
This virtual variety show highlighted Huntington's official birthday with a blend of familiar faces in a myriad of formats, from skits to musical acts. "The Good Time Show with Michael Valentine" was presented by premier sponsor AT&T, as well as Mountain Health Network and WSAZ NewsChannel 3 on Saturday, Feb. 27, 2021, at 7:30 p.m. This date was important because it's the actual day our Articles of Incorporation were formed, officially declaring Huntington as a city.
Watch the replay here and below.
HOW YOU CAN GET INVOLVED
MAKE THE 150TH ANNIVERSARY PART OF YOUR EVENT IN 2021.​ Use our ​collections of templates​ to get started and add the sesquicentennial theme to your in-person or virtual events. If you're not hosting an event, celebrate by attending one!
SPONSOR OUR CELEBRATION.​ If you're a small business, larger organization or part of another sector, be a year-long sponsor of our activities. We offer different levels and perks of being a sponsor — besides being part of history! See sponsorship opportunities here.
SHARE YOUR STORY.​ All of us have a story about Huntington to tell. Whether you remember bygone days or are a new transplant to The Jewel City, we want to hear from you! Be part of our 150 Stories initiative (see below).
CONTRIBUTE INDIVIDUALLY.​ Contribute financially to our ​150th Anniversary Fund. Volunteer for a 150-sponsored or partner event, whether it's a city cleanup or helping at a signature Huntington event.
SHARE YOUR STORY WITH US
We are now collecting stories from community members to commemorate Huntington's vibrant history and to showcase why residents love Huntington. We are seeking 50 stories, in both written and video formats for our time capsule, social media posts and other storytelling methods in 2021.
Starting in 2021, we will choose one story to release per week, and a total of 50 stories will also be an integral part of our time capsule.
Submit your story here or email us at hwv150@huntingtonwv.gov.
MEDIA CENTER
Download the Huntington 150 materials here. The logo, templates, media kit, 150 and other materials are available for your use.
Editorial: Mayor Steve Williams: Be part of Huntington's sesquicentennial
SIGN UP for Huntington 150 Email Updates here
CONTACT US
Bryan Chambers
Director of Communications
304.696.5540 | chambersb@huntingtonwv.gov
Kaylin R. Staten, APR
Event Coordinator
304.900.2833 | kaylin@hourglassomnimedia.com